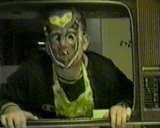 Fox gives a clue.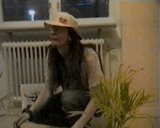 The prophet.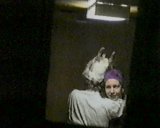 The buck and the butcher.
Rambi - First Floor Man
Released: ?
Author(s): Jonny P, Omar, Bosse & Turtle
Format: DivX .avi
Running time: 1 min
Downloads: 1 (10,3 MB)

The butcher is waiting for the buck, to give him the final hug. The fox in the TV knows everything but the prophet is just spinning in circles.

Filmed in one take, nothing is fake.